Our first and only label subscription, launched in March 2021.

Get every album we release on the digital format of your choice – including piles of advance tracks before they're available elsewhere, and subscriber-only exclusives from time to time.

Subscribers also get 25% off anything you might wish to purchase on LP or CD. We make real nice physical albums: our vinyl editions are audiophile 180gram pressed to the highest standards, usually with art print poster or art card sets inside (a few of our earlier titles are 140-150g but generally still involve some very nice packaging details); our CDs come in custom paperboard mini-gatefold jackets.

We release 8-10 official full-length albums each year. In addition, subscribers will exclusively receive at least 4 additional full-length equivalents (at least another 3hrs of music in one form or another) throughout a 12-month subscription period.

Subscriptions support a wide variety of adventurous and experimental label-affiliated artists, all of whom share Constellation's policy of never placing label-issued music in advertising; never giving Amazon, Spotify, or other such predatory monopolist platforms the preferred terms they constantly demand; and some other like-minded radical socialist efforts. By subscribing you help sustain a community of artists who genuinely strive to preserve value for long attention span non-commercial music.


SUBSCRIBE NOW

IMMEDIATELY RECEIVE:

Our Corona Borealis Longplay Singles Series: 16 longform tracks by 16 label artists released in Fall 2020 and Winter 2021• Over 3 hours of new music from Markus Floats, Efrim Manuel Menuck, Jessica Moss, Jason Sharp, T. Gowdy, Fly Pan Am, JOYFULTALK, Joni Void + N Nao, T. Griffin, Eric Chenaux, Deadbeat + Martin Bakero, Automatisme, Light Conductor, Off World, Sam Shalabi and Jerusalem In My Heart

Our last three records from pandemic-times 2020:

Markus Floats • Third Album
T. Gowdy • Therapy With Colour
JOYFULTALK • A Separation Of Being

These Spring 2021 records:

G_d's Pee AT STATE'S END • Godspeed You! Black Emperor
Fly Pan Am • Frontera
T. Griffin • The Proposal

EVENTUALLY RECEIVE at least seven more full-length albums currently in the works, to be released Fall 2021 through Winter/Spring 2022.

EVENTUALLY RECEIVE additional subscriber-exclusive musics.




Here's what you get:
All the new music we release

streaming instantly on your mobile device via the free Bandcamp app, and also available as a high-quality download.*

Access to subscriber-exclusive messages:

These back-catalog and subscriber-only releases:
A 25% discount on all our merchandise.
The satisfaction of knowing you're supporting us in a sustainable way.
You're a subscriber
Thank you!
* Downloads are DRM-free and available in MP3, FLAC and
more
.
Constellation Records
Montreal, Québec
Latest Release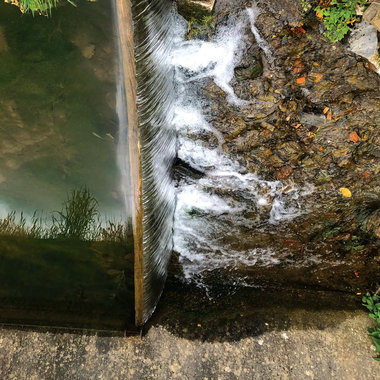 Phosphenes